MEEA ANNUAL CONFERENCE
The Annual Conference is the most visible and important MEEA event, effectively promoting the mission by bringing together educators, agencies, tribes, businesses, and organizations.  Each person leaves the conference with renewed enthusiasm, new knowledge, relevant and useful contacts and resources.  Participants gain a greater awareness of issues, discover fresh approaches to environmental education and build relationships with colleagues across the state.
MEEA 2015: Discovering Hidden Treasures

March 19-20, 2015

KwaTukNuk Resort, Polson, Montana
Our 2015 conference brings educators and EE professionals from across the state to the shores of Flathead Lake. One hour from Kalispell, one hour from Missoula. Main conference sessions will take place at conference hotel.
Click on the following links for more information. Check back for updates!
Basic Schedule
Registration Form
Session information
Thursday, March 19th, 2015: Special Sessions
GIS workshop: $20 for members; $25 for non-members
Montana Watercourse: $15 for members; $20 for non-members
Rebecca Johns Leadership: $120 for members; $130 for non-members
Friday, March 20th, 2015: General Conference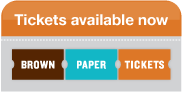 Quotes from previous conference attendees:
"First of all, many thanks for putting the effort into crafting an excellent conference. I'm amazed by the quality of the MEEA conferences."
"Really, it's one of the most valuable conferences I have attended on a regular basis."
"I can tell you that my experience at MEEA was very beneficial to my professional development as an educator. As someone who is on the ground, working directly with the kids on a daily basis, it was so refreshing to be amongst others working toward like goals in the field. The daily grind can take its toll on my inspiration, which is why conferences like these are so valuable. Not only do they energize our passion to reach children in new ways, but they encourage us to keep moving forward in our pursuits. It is also so great to hear from those who have been teaching for years, and learn from their earned experience."